Reptile Park Places to visit in Bali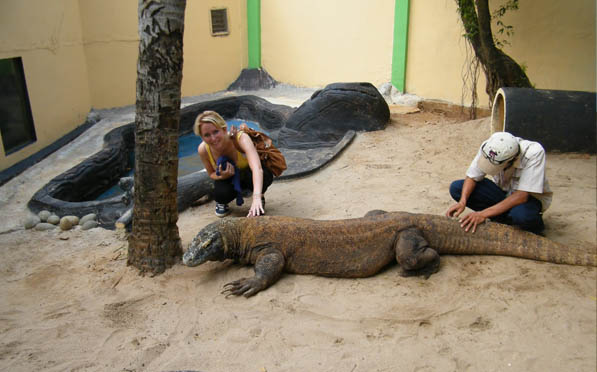 Bali reptile park
Bali Reptile Park is one of popular tourist attraction in Bali. Every year large number of foreign travelers visit Bali, which is often known as the last paradise on earth. Loaded with numerous beautiful beaches, caves, cliffs and unbound natural beauty, Bali is truly amazing.
Bali Reptile Park is a unique and educational attraction fit for the whole family,located opposite to the Bali Bird Park, and claims to have the most complete collection of reptiles in Southeast Asia. They do have an 8 meter reticulated python, which is certainly one of the largest snakes in captivity. There is also an extensive collection of Indonesia monitor lizards in addition to the world-renowned huge prehistoric Komodo Dragons, which can reach lengths up to 3m (10 feet).
Bali reptile park places to go in Bali
The Park includes an open air area where guests are encouraged to interact with tame iguanas, crocodile monitors, water monitors, and tortoises. The serpent cave houses one of the largest collections of venomous snakes in the world. You can have a close look at the fearsome King Cobra, Mambas, deadly vipers and an 8 meter Reticulated Python in this reptile park. The park authority will give permission to touch the less venomous reptiles like the gentle iguanas.
You may go to Reptile Park Bali by choosing our full day tour or half day tour