Trips to Kintamani volcano Bali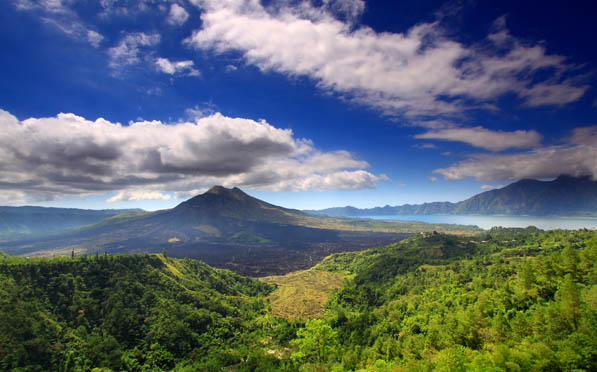 Kintamani volcano tour
Kintamani volcano Bali is one of interesting place to visit with beautiful mountain and lake view in Bali. Kintamani is located in the village of Batur, Kintamani, Bangli Regency. Batur Region Tourism is at an altitude of 900 m above sea level with air temperature during the cool air. It is about 23 miles to reach this location from the capital city of Bangli .
Kintamani volcano Bali has six ancient villages around cauldron of Batur Lake which is often conceived by Bali Age Village. The local people from these Bali Age villages own the unique cultures, houses and life style. Kintamani Area is consisted of some Villages those are Kedisan Village , Buahan, Abang, Trunyan, Songan, South Batur, Middle Batur, North Batur, Sukawana and Kintamani Village . The total of resident in these area are about 15 thousand who are mostly working as farmer, merchant, or work at industrial tourism.
What can see in Kintamani volcano tour ?
We can see amazing natural scenery of Penelokan, a combination of Mount Batur and the expanse of black rock with Lake Batur and on a blue caldera. According to the tourists often called the world's most beautiful caldera. Because the number of tourists grew, Penelokan already has an adequate infrastructure facilities complete with lodging and restaurants.
The dramatic landscape of the village centers around the volcanic caldera of ancient Mount Batur having deep crater lake, Bali's largest, and bubbling hot springs. Kintamani volcano Bali is also home to several temples. One of which is Pura Ulun Danu Batur by the rim of the crater which complete natural view of Kintamani village.
Are you looking for bali volcano tour ? you can choose kintamani volcano tour Bali