The Bali Bird Park of Paradise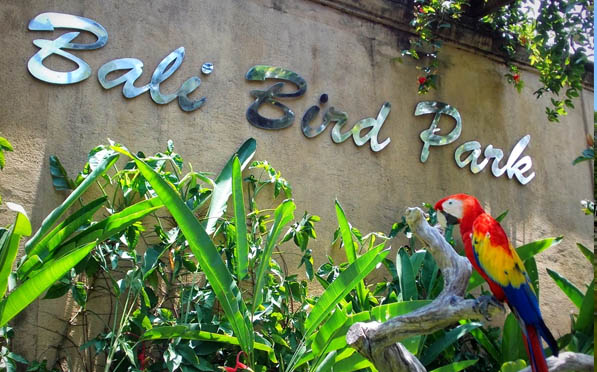 Bali bird park ubud
Bali Bird Park is one of most interesting tourist attraction in Bali. It is located at the Gianyar Regency and has an area of 20,000 square metres (4.9 acres).It is not too far from Ubud,  there are more than 5000 birds representing more than 200 species in an enclosed aviary The bird park Bali .
The Bali bird park served more than 250 species of birds from Indonesia archipelago, South America, and South Africa.Bird that attracted the most attention is the Bali Mynah, the endangered bird from Bali. This park also has assigned as one of Bali Myna breeding sites.
What you can see Bali bird of paradise ?
Travel from the deep misty jungle of Sumatra to Far East Indonesia and Papua to discover the native birds from these remote regions. Venture to other tropical continents too including South America, the African Savannah and Australia. And walk side-by side with cassowaries, crested-cranes, storks and pelicans and many more birds as they wander freely through the park.
Bali bird park entrance fee
Certain birds are allowed to roam free in the park. Parrots and cockatoos are allowed to closely interact with guests at the park's Guyu-Guyu Corner – the birds will perch on visitors (with the help of human minders) and allow them to take pictures. Bali Bird Park entrance fee for foreigners $26 .