Padang padang beach bali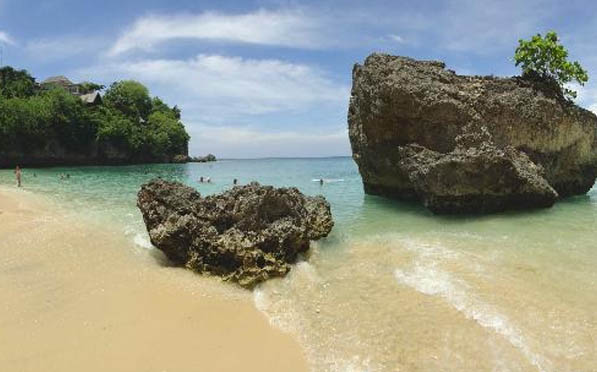 Where is padang padang beach ?
Padang padang beach Bali location is in Unggasan Village, South Kuta District, Badung Regency. This beach is situated in the white stone hill that blessed by the breathtaking view to the Indian Ocean and spectacular sunset in late afternoon. This beach is only 25 minutes away from Kuta airport or 10 minutes from Jimbaran Beach
Padang – Padang Beach is one of famous surf point in Bali with the great waves and white sandy stretch 100 meters from the north to the south. The beautiful beach has white stone hill with nature scenery to the Indian Ocean and spectacular sunset at late afternoon that creates the romantic nuance. Padang –Padang best known for its great and challenging waves.
Things to do padang padang beach Bali
If you are experience or pro-surfer, Padang – Padang Beach is the right place for you to enjoy the surf adventures during your holidays in the paradise island of Bali. The high waves have made the surfers demands against this surf spots and the exotic scenery of surrounding area are completing this place as a perfect place to visit.
Padang-padang beach Bali is only 120 meters lenght, but the crystal clear water, the silver sand and the stunning cliffs make the visit worthwhile. Along the beach there are several "Warungs", which are family owned businesses. Some are located on top of the cliff, from which you can witness a breathtaking sunset during a romantic dinner.
Surfing on padang padang beach Bali
The best season for surfing at Padang – Padang Beach is on dry season due to the winds flows from the southeast to the west that create the big and powerful wave in this area. This beach is geographically located in right side of Bali's Peninsula where the most great waves occur are on dry season.