Bali Trip Itinerary to Bukit Jambul Rice Terrace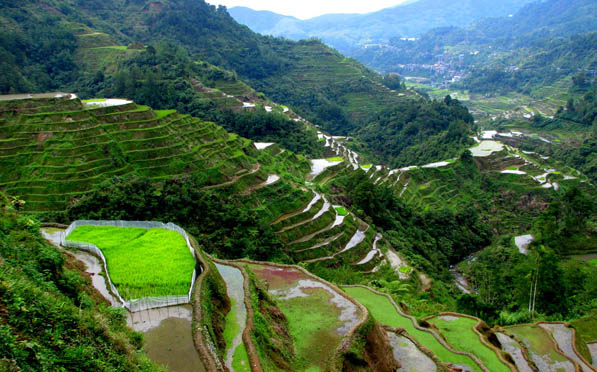 Best Bali itinerary Bukit Jambul
Bukit Jambul Bali rice terrace is a beautiful place in Karangasem Regency, east part of Bali. It's about 12 km in distance from Semarapura, the capital – town of Klungkung or about 51 km from Denpasar, on the way to Besakih, the mother temple. You can see the best rice fields in bali by having itinerary bali tour to this place.
Bukit Jambul word is derived from Bukit mean hill and Jambul mean crest so Bukit Jambul is crest of a hill. It is situated in the plateau area which is blessed with the beautiful panorama of rice terrace and green coconuts three unfolding to the sea. Bukit Jambul rice terraces bali is one of the best bali trip itinerary.
The elderly people told, the name of Bukit Jambul known at the time of the Dutch colonization given by visitors visiting the place. From the top of Bukit Jambul you will see a temple named Pucak Sari Temple surrounded by dense big trees while on the slope is rice – paddy field, so from the distance the hill top with the temple surrounded by dense big trees will be seen like "Jambul" (bunch of hair on the front head/ tuft).
Itinerary for Bukit Jambul rice terraces in Bali
Bukit Jambul rice field Bali is very famous and it is a stop point on Besakih Temple Tour Programs. There is a local restaurants offering best selection of Indonesian and international menus for tourists . The tourist will be pampered by the beautiful scenery with amazing panorama including the fresh tropical atmosphere sweep the entire area. Having lunch in this place is one of the best bali travel itinerary.
This place can easily be reached by any vehicle because it is right by the main road to Besakih.
If you have plan to visit Bali trip itinerary to Bukit Jambul you could book our Besakih Temple Tour Program